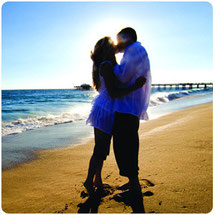 Your fiancée and you have been day dreaming about a Honeymoon somewhere exotic, relaxing and memorable, only it seems a little out of reach financially.  Burgess Honeymoon Registries are the perfect way to have the getaway you've been dreaming about! 
Why ask for more pots and pans when instead, your guests can contribute to something that will last forever in your memories! Create a honeymoon registry today with locations spanning the globe, and destinations that meet every budget!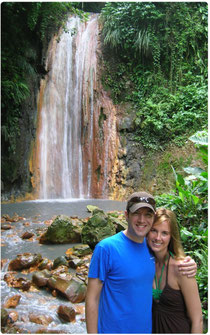 We got so many compliments on the wedding website and honeymoon registry and how easy it was to use for our guests. My friends said they will definitely use the honeymoon registry for their weddings!  - Shanyn and Doug

We were so happy with the results we had from our wedding registry. The staff was always so professional and the ideas they had for our honeymoon registry were great! We had lived together before our Wedding and so we had everything for our home that we needed. This was a great way for our guests to give us something we really wanted.
- Andy and Kim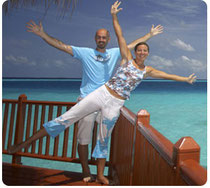 My best friend recommended that we register our honeymoon because we were combining two households into one and already had two of everything. The last thing we needed was more towels! Our Honeymoon was truly a dream come true. I could have never asked for a better gift from my friends and family. I had no idea there would be so many extra things to do and buy on a cruise until found the information on your site, using the honeymoon registry let me do it all!  - Anthony and Susan