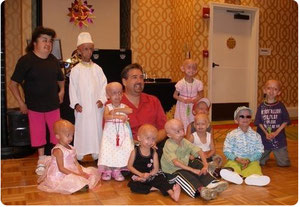 Marc Burgess Productions provides entertainment and Emcees for a variety of Fundraising Events, from Galas to outdoor events.  But our contribution to the community doesn't stop there...
For over a decade Marc Burgess Productions has been donating their time and services for the Sunshine Foundation's annual reunion.  The Sunshine Foundation's sole purpose is to answer the dreams of chronically ill, seriously ill, physically challenged and abused children ages three to eighteen, whose families cannot fulfill their requests due to the financial strain that the child's illness may cause.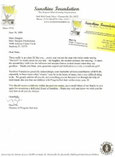 "Thanks again Marc, you really bring our kids the best of the party and I'm so grateful for all you do to make the farewell night special for everyone! You should be receiving my formal thanks shortly in the mail but in the meantime I wanted to send you a photo of our favorite DJ who makes it all happen - enjoy! Stay wonderful, you're always the best!"
Warmest regards always, Nicci