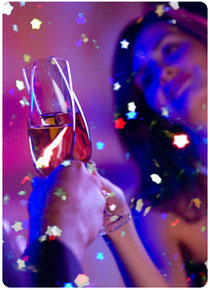 Marc Burgess Productions' DJs and Emcees with personality entertain and interact with your guests using a variety of music, games, dances, and activities providing fun and memories for all!
We will interact with your guests and keep them entertained throughout the event. All of your favorite music will be custom tailored to your event and your experienced interative birthday party DJ will keep your guests on the dance floor all night!

Planning a surprise party?
We know how stressful that can be. Marc Burgess Productions will do everything we can to ensure the person you are planning the party for doesn't find out about the surprise. If you live with the person that you are planning the event for, we can use non-company stationery to avoid suspicion, contact you via your cell phone or e-mail, and other methods.

Marc Burgess Productions offers a wide range of Party Additions, click the below options to find out more!