Hear what our clients have to say about our Orlando Disc Jockey services in their own words with these video reviews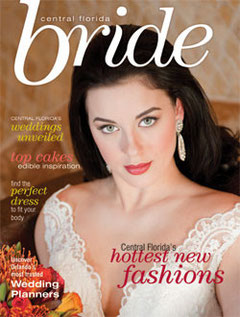 Featured as a Premiere Vendor in a recent issue of Central Florida Bride.  "Don't Settle For Less...Get the wedding reception you've always dreamed of" by Marc Burgess of Marc Burgess Productions.
"Hi, how much do you charge for a wedding?" This is how most phone calls to wedding professionals start. There are so many components that go into giving a bride a cost for services.  I'd like to provide you with some questions to ask and answer before you begin with, "What's your price?"  As a result, you'll get the wedding you really want as opposed to the one you end up with because you didn't know what to ask.