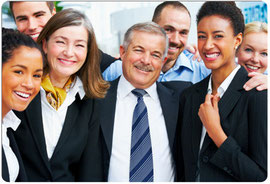 Marc Burgess Productions is committed to providing our customers with the best services in the industry. We have supplied Mobile DJ entertainment for hundreds of Corporate parties in Orlando and throughout Central Florida. This experience, as well as our commitment to customer satisfaction, has enabled us to exceed many of our clients' expectations. From start to finish, we are dedicated to working with you to plan a day that is truly special.
We believe it's important to ensure your guests have a great time... young and old alike. Whether it be a picnic, holiday party or staff team building, we are professional in every respect: dress, demeanor, and interaction with your guests. We will work with you to create a day that is memorable not only for your valued employees, but also their spouses, children and friends. In addition, we can help facilitate games and any special announcements at your function.
"Marc, I wanted to take the opportunity and thank you for an outstanding evening of entertainment. I have received dozens of emails from team members who thought you were the best DJ they had ever experienced. I appreciate your time and energy and look forward to working with you on future events for our hospital."
Jeremiah Krivinchuk, Manager, Customer Relations
Orlando Regional South Seminole Hospital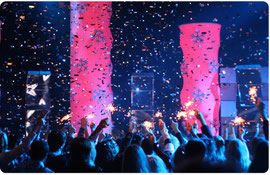 Our clients seek experienced, professional and reliable entertainment they can count on for their Corporate Event. They trust us to step into an event, read the crowd and provide the perfect mix to help make the evening flow. While we welcome each company's input on the music style for the event, it's often our experience and openness to take requests that helps keep people dancing all night long.
Corporate and independent business events vary in their DJ and music needs and styles. You may need a microphone for a speaker.  Do you need an emcee or announcer? Do you need simple and soft background cocktail or dinner music? As the party kicks in, will you need us to motivate your guests to dance or will we just play a wide variety of party and dance music? We wear different hats for different occasions. Your event deserves a professional entertainer who can dial the charm and personality up and down to your specific needs. This is what we do, as experienced professionals.