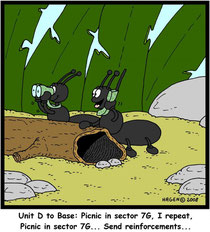 Central Florida's climate makes it a great place for all types of outdoor festivities all year round – from private parties to corporate gatherings to public events. As professional Orlando DJs who often provide the entertainment, we've got some advice to help make your special occasion absolutely spectacular! 
• Secure the venue and obtain any necessary permits.Find out what restrictions may apply, such as limits on food and beverages; noise ordinances; and fire and safety codes. Be sure the location and your plans are truly compatible. 
• Confirm availability of utilities (electricity and water). If you're going to have a professional DJ or other live entertainment, you'll need electrical power that is safely accessible from the stage or performance area. Your plans for food may also require electricity and water. Important note: If you must use extension cords, remember that sound equipment and food service equipment should not be plugged into the same extension cord or outlet.
• Check out sanitation resources. A lack of restrooms or inadequate facilities can make everyone uncomfortable – and bring your event to an early close. You should also be sure to have sufficient trash receptacles.
•Consider pest control. Florida is famous for bugs! You may want to have an exterminator spray the area in advance of your event (check with the venue owner to be sure this is permissible). Set up fans that will blow the mosquitos and other flying bugs away, as well as provide additional comfort for your guests and the professional Orlando DJ providing your entertainment.
• Anticipate your guests' needs. Be sure your guests have easy access to plenty of water and other beverages to keep them hydrated. Keep other items such as sunscreen, insect repellent, hand sanitizer and a first aid kit readily available.
• Monitor and plan for weather. Be prepared for an unexpected pop-up storm, as well as the possibility of more serious weather events such as hurricanes and other tropical systems. How will you keep your guests, vendors and equipment safe and dry during a surprise storm? Have a way to communicate with your guests at the last minute if you need to launch contingency plans (such as a rain date or alternate location) due to weather.
For more advice on outdoor events, read "Outdoor Weddings: 7 Tips from an Orlando DJ to Make Yours Perfect."
What tips do you have to avoid disaster at an outdoor party?